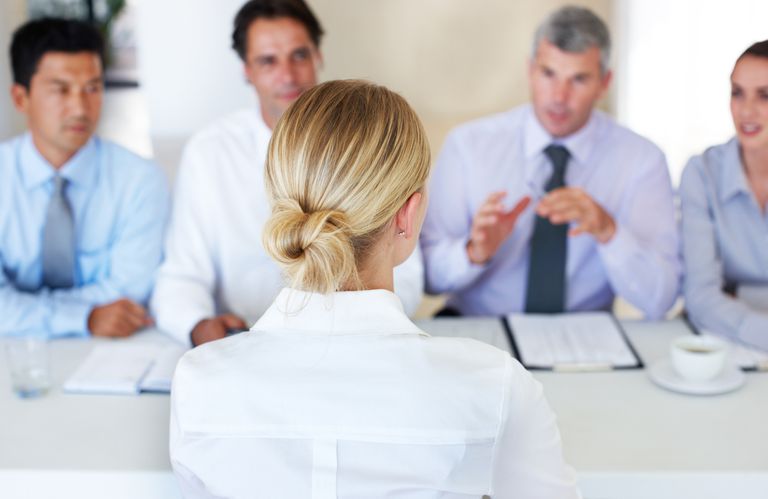 What Are The Advantages Of Taking An IMT Interview Course?
The IMT interview is widely considered as the centre plank of your application to the Internal Medicine Training (IMT) programme.
Referred to as the assessment or selection centre, this is the point at which interviewers will ask you a series of questions at different interview stations. Afterwards, you will have your documentation verified and assessed, the validity of achievements in your application noted, and finally, your eligibility to practise in this area of medicine confirmed.
It's worth noting that the structure and content of IMT interviews are consistent across all regions within the country. Every interview will follow the exact same format and cover the same areas of assessment, no matter where you're being interviewed.
Having more information about the interview structure and guidelines will help massively with the preparation steps that you're currently undertaking. In addition, taking an IMT Interview course can only help further your chances of selection.
After all, the IMT is the primary entry point and initial stage of training for people who wish to advance their career in medical specialities.
The IMT Programme
Since being introduced in 2019, the Internal Medicine Training (IMT) programme has been a significant part of the Advanced Internal Medicine programme within the National Health Service (NHS).
It has been established as a new model for future physician training and education in response to the recommendations set out in the Shape of Training Report.
The IMT programme takes the place of the previous two-year Core Medical Training (CMT) programme, and will form the first three years of post-foundation training for the main specialities supporting acute hospital care. After this, 12 months of further internal medicine training is integrated flexibly in a dual programme, complete with speciality training.
This model enhances the student's training in internal medicine and prepares them for the management of the acutely unwell patient, with an increased focus on chronic disease management, comorbidity, and complexity.
Internal Medicine Interview Overview
The internal medicine interview usually takes 45 minutes to complete. It consists of three stations at each of which the applicant spends 10 minutes, with transfer time allotted in between stations.
Each of these stations is designed to assess the selection criteria on the Person Specification. You will rotate around all three stations during the interview process and spend anywhere from three to five minutes in between stations.
There will be two interviewers who are consultants and work in the region of healthcare being examined. They will award you marks on each of the criteria on which you are being assessed.
In total, you will be assessed on six independent aspects as a candidate. For each of these aspects, you will receive two marks – one from each of the interviewers doing the assessment.
Therefore, you will get 12 marks in total. These 12 marks can have any value from 1 (poor) to 5 (excellent), which means the highest possible score that you can achieve is 60.
Why Take An IMT Interview Course?
Before you undergo this process, it is very important that you do the necessary IMT interview preparation. If you skip this crucial step, it becomes much more likely that you will fail.
One of the best things that you can do to prepare is to take an IMT interview course. Doing this gives you the latest information on, and understanding of, internal medicine training interviews.
At Internal Medicine Interview, we also provide you with an interactive, online Internal Medicine Interview Question Bank that you can access anytime and anywhere. With this valuable resource at your disposal, you can practice over 350 unique interview questions to prepare for your interview and maximise your chances of being selected.
Each of the interview questions has been handpicked based on commonly tested themes at internal medicine training interviews. You'll gain a comprehensive set of answers, plus tips to help you ace the set of interviews that you'll face. To top it off, every question comes with highly detailed, evidence-based explanations from successful candidates to help with your understanding.
We at Internal Medicine Interview understand that IMT is one of the most popular medical specialities in the country. With over 2,700 applicants applying for just over 1,500 jobs annually, the competitive selection process can be daunting, and knowing where to start and organising your focused practice can prove difficult.
Get into one of the most popular medical specialities in the country with the help of our internal medicine interview tips. Register now!
The Internal Medicine Stage 1 Curriculum
IMT follows on completion of your foundation programme and development of competency to meet the Stage 1 Curriculum. While this programme lasts for three years, you'll have the option of applying for a number of specialities after completing your second year.
You'll undergo training for a number of different posts (which rotate every four or six months) and get exposed to a wide scope of specialities, acute medicine, and the workings of hospitals and trusts in varying sizes and structures.
IMT will prepare you to become a medical registrar while equipping you with skills needed to manage patients that present with a range of general medical symptoms and conditions.
Here, you'll gain valuable experience in intensive care medicine, geriatric medicine, and outpatient care while also receiving simulation training throughout the entire duration of the programme.
You'll get to work with a variety of colleagues and patients who hail from different backgrounds and levels of experience and the curriculum eventually allows you the opportunity to become much more involved in medical teaching and training,
Post-IMT
Once you successfully complete the IMT, you'll gain access to a huge range of potential CCTs (Certificates of Completion of Training) and careers in areas of medicine such as:
Cardiology;
Endocrinology/diabetes;
Gastroenterology;
Renal medicine;
Geriatric medicine; and many others
As mentioned previously, you'll also have the opportunity to leave the programme after your second year in IMT if you're looking to progress into other specialities. However, you would not be eligible to apply for those specialities that require attendance on the full three years of the programme without further training and skills development.
For more information about our services and how they can help you in your career, feel free to get in touch by filling out the contact form at https://internalmedicineinterview.com/Contact-Us.php.
Want to secure your first-choice internal medical training job? Our team at Internal Medicine Interview has the largest and most popular IMT interview question bank for you. Try our sample questions now!
About Internists
Medicine and surgery are professions that are not to be taken lightly. Individuals who become certified as physicians are as dedicated as they are skilled.
Some of the most dedicated and educated physicians happen to specialise in Internal Medicine. These doctors, referred to as internists, deal primarily with adult diseases.
Apart from passing their internal medicine training interview, they are highly trained and often serve as consultants for other physicians. One of their specialities is diagnosing diseases, sometimes a number at once, with ease.
What's Included In The Job Description Of Internists?
Internal medicine is a broad field, and so therefore is the scope of IMT interview questions that budding internists should prepare for. An internist must be well-versed in treating a wide range of diseases, from diabetes to ear infections.
Included in their job description is the coordination of care and management of treatments, which can last for a long period. They also carry out careful monitoring of every condition and upgrade treatment approaches when necessary to further enhance symptom management techniques.
It's important to note that they should not to be confused with "interns", who are first-year doctors in their residency and internal medicine training service.
What Other Services Do Internists Provide?
An internal medicine specialist treats the entire human body, not just the internal organs, to help improve an individual's condition. Some may go onto become GPs, or general practitioners, who put an emphasis on preventative medicine and on educating patients as a way of helping people take better care of themselves.
Most internists who go onto become GPs also offer additional services, which include weight loss consultations and administering travel vaccines. Due to the scope of their work alone, they are required to pass their internal medicine interview and be board certified.
Skills To Have If You're Looking To Be An Internist
To be an internist, you need to have a unique set of skills. You have to be investigative, which means that you're intellectual, inquisitive, and introspective. The other traits that you should possess include being:
rational
logical
analytical
methodical
curious
You must also have a well-developed set of social skills, which means you should be kind, generous, cooperative, and patient on top of being caring, empathetic, tactful, and friendly.
How Internists Serve A Central Role in Hospitals
Internists play a central role in both hospitalised and outpatient medical care of adult patients. This is especially true for European internists, whose pathway and guide for internal medicine training are one or two years' longer than other medical specialists.
Part of this role is to ensure the:
care of patients with severe chronic diseases
care of patients who are hospitalised for acute conditions, yet don't require highly-specialised medical technology
diagnosis in unusual and complex medical presentations
diagnosis and care of patients with rare diseases
coordination of care for patients with severe multiple morbidities
Internal medicine is indeed a cornerstone of healthcare systems everywhere. If you're currently preparing for an IMT interview, we have the expertise and experience to help you out.
We'd be happy to send you our comprehensive internal medicine training guide to kick-start your interview preparations. Get in touch with us now!